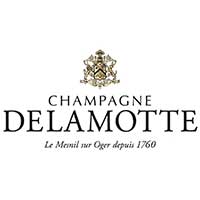 The sister champagne of Salon, Delamotte was created in 1760 under a champagne house Reims by François Delamotte. In 1988, Bernard de Nonancourt was to merge the family interests by taking over Champagne Delamotte, integrating it into the Laurent-Perrier group. Delamotte being a grand vin, is considered a simpler wine and more accessible.
Delamotte stands out as a brand because the grapes used to produce the champagne are sourced from the vineyard in the Côte des Blancs region of Champagne. Most of Delamotte's vineyards are planted with Chardonnay that enjoys the exalted grand cru status common to the very best Champagnes.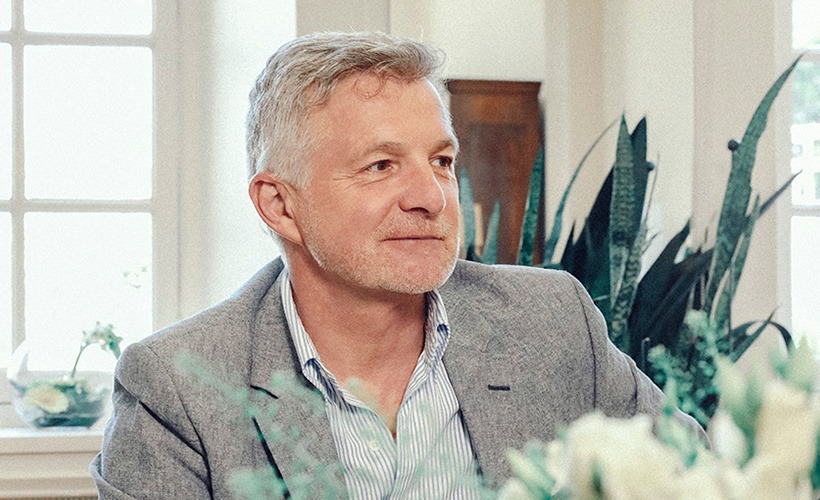 Didier Depond, President of The House of Champagne Delamotte has successfully developed the image and reputation of the brand in over 50 countries making Champagne Delamotte a household name echoing the motto " Vive et me Ama" translating to "Live and Love Me".
Chardonnay grapes from Grand Cru Le Mesnil-sur-Oger are the key component of the house's Champagne, while a small quantity of grapes from Grand Crus Avize, Oger, and Cramant are also being used to balance out the harvest.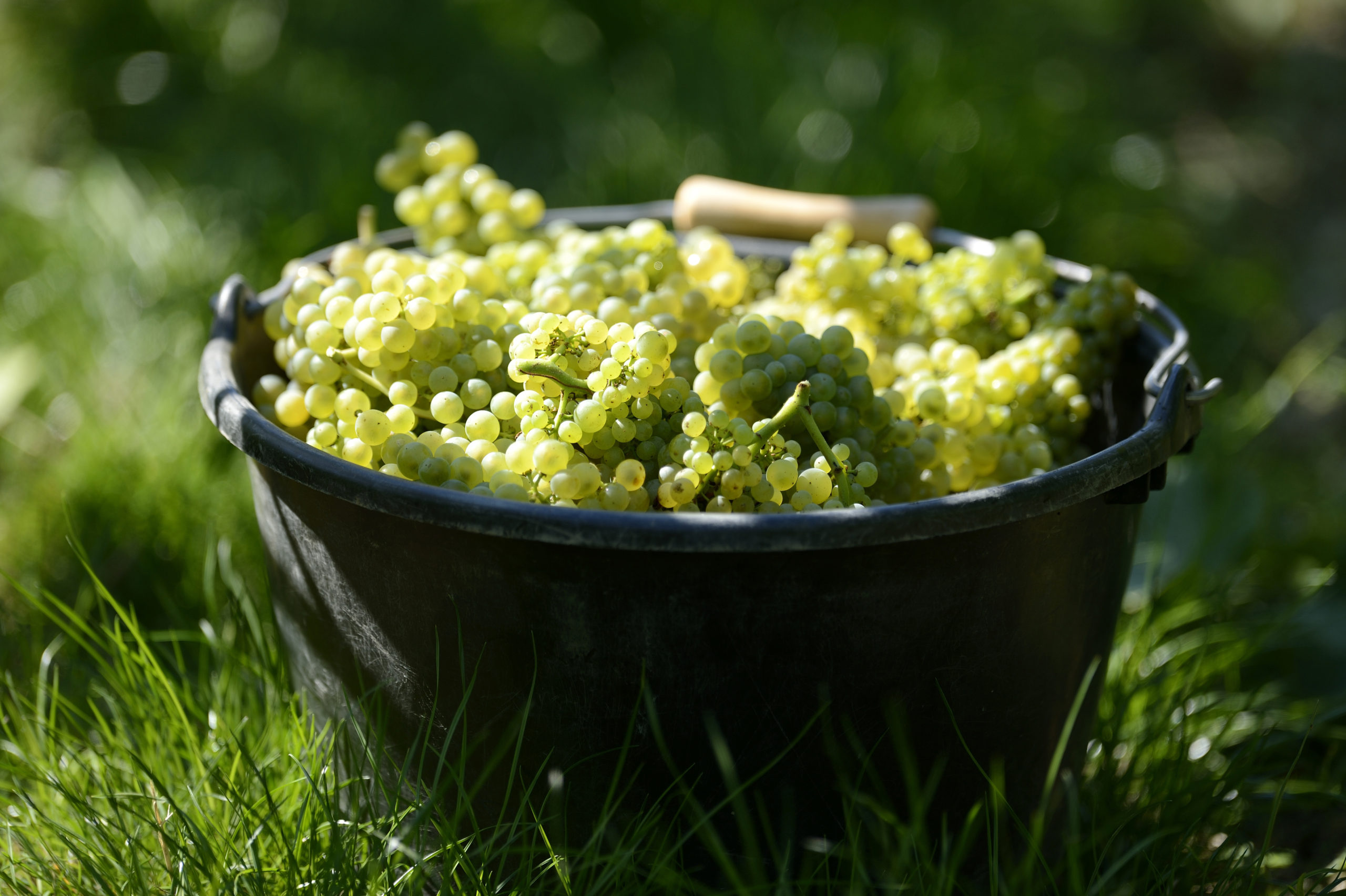 The house' approach to champagne is a simple one, based on four cuvées: Brut, Blanc de Blancs, Blanc de Blancs vintage and Rosé. A small, neat range without overkill – designed to be clear and straightforward. Champagne Delamotte is only complex when it comes to taste.
Their four wines have a unique, delicate character, giving everyone the opportunity to begin a relationship with champagne.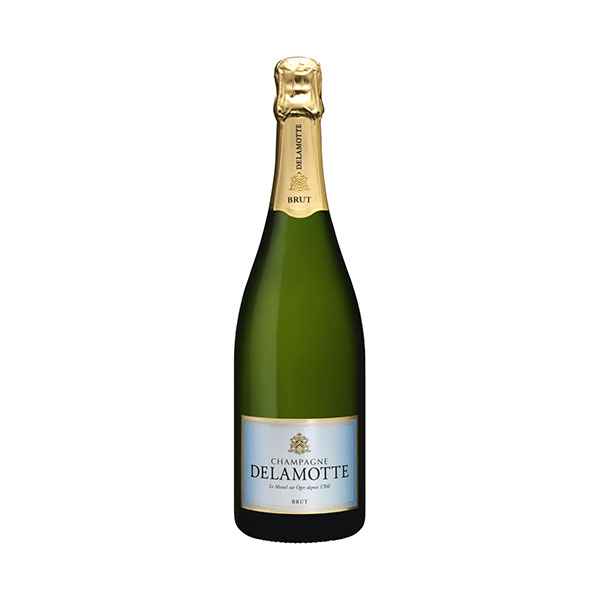 Delamotte Brut (750ML)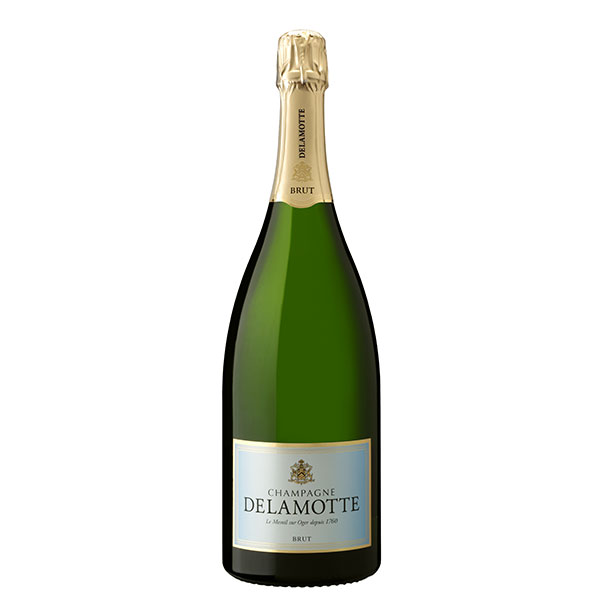 Delamotte Brut (1500ML)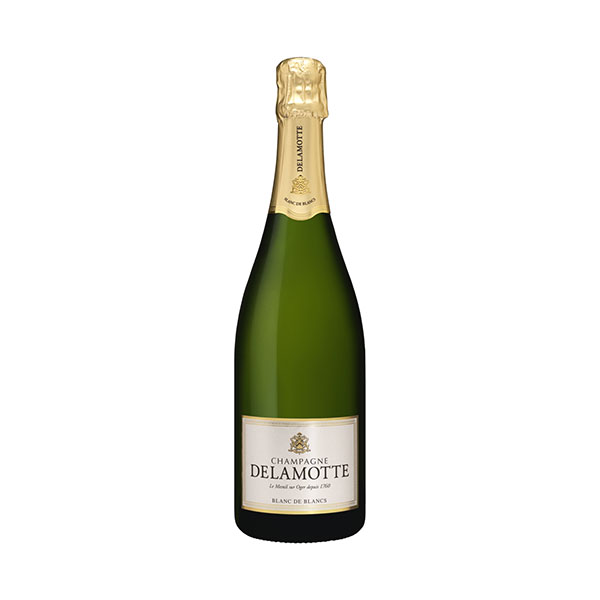 Delamotte Blanc De Blancs NV (750ML)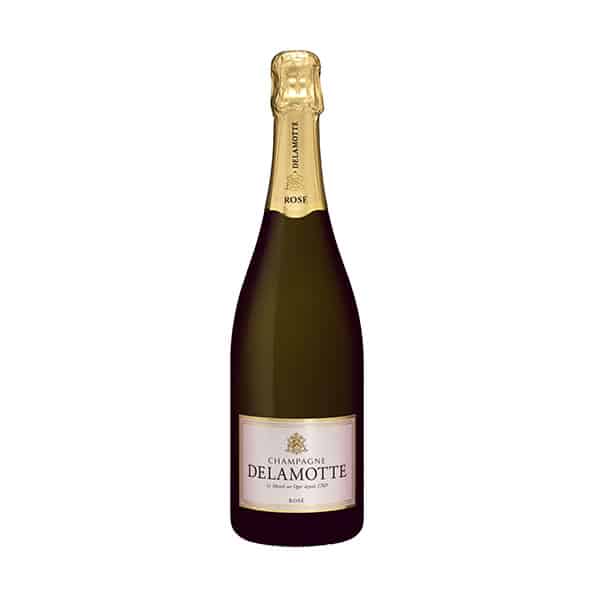 Delamotte Rose (750ML)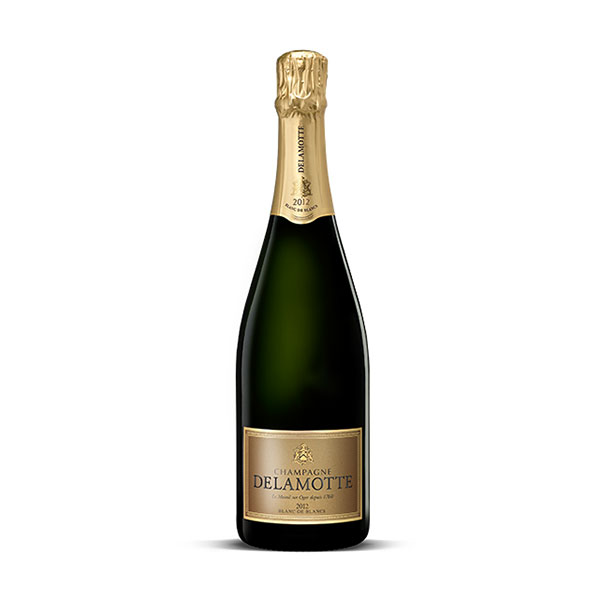 Delamotte Blanc De Blancs 2012 (750ML)
Tasting Note
Made from Grand Cru Chardonnay, Delamotte Blanc de Blancs exhibits absolute purity, with the vinification process taking place in stainless steel tanks. Blanc de Blancs is a mineral champagne, with a chalky sensation achieved by a modest addition of reserve wine (10% maximum). This particular note is the very essence of our vineyard and its Chardonnays, which grow in a pure chalk soil. Yes, the wines may be a little austere when young, which is why maturation on the lees – far longer than the statutory fifteen months – extends to four or five years before disgorgement. Ageing after disgorgement continues to perfect the finesse and elegance of this cuvée.
Product Details:
Size: 720ml
Alcohol content: 12%
Delamotte Blanc De Blancs NV (750ML)
Tasting Note
There is a hint of the exotic about the making of Delamotte Rosé champagne, and perhaps a little eccentricity too! It is made with the traditional bleeding technique rarely used in Champagne. Colour and aromatic range are extracted from the grape skin. How? They are left to macerate in their skin before and/or during fermentation. This delivers an elegant and structured wine thanks to Grand Cru Pinot Noir growing on the south-east facing hillsides of the Montagne de Reims: Ambonnay, Bouzy and Tours-sur-Marne. In association with Chardonnay from Mesnil-sur-Oger, this rosé is a dazzling salmon pink in colour, with an amazingly complex wine sparkling beneath. After bottling, Delamotte Rosé matures for around three years on the lees before disgorgement
Product Details:
Size: 750ml
Alcohol content: 12%
Tasting Note
Each village has its own style. Le Mesnil-sur-Oger (20%): acidity, purity and chalky minerality. Avize (20%): balance and structure. Oger (20%), warmth, body and generosity. Cramant: smoky minerality. Chouilly: robustness and length. And finally, Oiry: acidity and roundness. To reprise the musical analogy, each territory has its own score and, when they are all played together to create Delamotte Blanc de Blancs 2012, each one can be heard in its own right. It is left to age over six long years. Not much, given the powerfulness of this wine. Its richness is equaled only by its concentration, and yet it remains light on its feet. It can even be generous…Such is the supreme elegance of a wine with ageing potential!
Product Details:
Size: 750ml
Alcohol content: 12%
Delamotte Blanc De Blancs 2012 (750ML)
Tasting Note
In a bottle of our Brut, an orchestra of three grape varieties plays a particularly balanced score. The 55% Chardonnay content forms the backbone of its structure while the 35% Pinot Noir from Tours-sur-Marne, Bouzy and Ambonnay give it depth and fruit. The 10% Pinot Meunier perfects these harmonies with aromatic density. Without ever assaulting the palate, this is a beautifully powerful champagne. Freshness and roundness merge to deliver a clean, fruity finish, with well-balanced and elegant length on the palate. A light dosage is added to Delamotte Brut champagne after thirty-six months' maturation on the lees, as is the case for the entire Delamotte range.
Product Details:
Size: 1500ML
Alcohol content: 12%